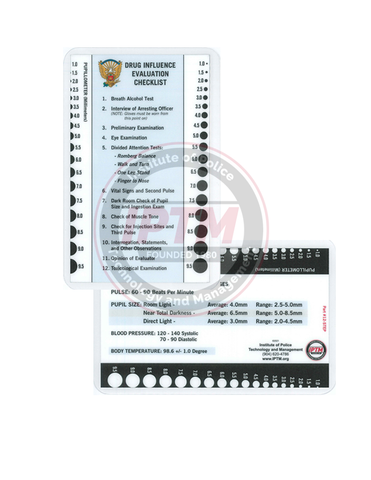 12 Step Drug Influence Evaluation Checklist Card
12 Step Drug Influence Evaluation Checklist Card with Pupillometer
The new 12 Step Drug Influence Evaluation Checklist offers a quick reference of the 12-step DRE process and half-moon and full circle style pupillometer. The DRE normal ranges for pulse, pupil size, blood pressure, and body temperature are included.
This pocket-sized card is laminated in 10-mil plastic for almost indestructible durability with the corners rounded.
Save 10% when you order 10 or more! Use Code 
BULK168
 in Cart.